Finance
The programs and services provided by the Fayette County Board of DD are funded by local, state and federal dollars. Over 70% of FCBDD's annual budget comes directly from the county tax levy. State and federal reimbursement make up the remainder of FCBDD's operating budget.
The Ohio Department of Education (ODE), the Ohio Department of Medicaid and the Ohio Department of Developmental Disabilities (DODD) also provide dollars to Fayette County for programs and eligible services.
ODE provides funding to assist the Fayette County Board in providing preschool services to eligible children attending Fayette Progressive Preschool.
Federal funding helps to provide health coverage through Ohio's Medicaid Plan Services to eligible participants as well as dollars for state-approved waiver programs. These in part pay for day program and vocational opportunities as well as needed supports for adults to receive assistance while living throughout the community.
For more information specific to eligibility and funding availability, call 740-335-7453 to contact the SSA Department at the FCBDD offices.
2016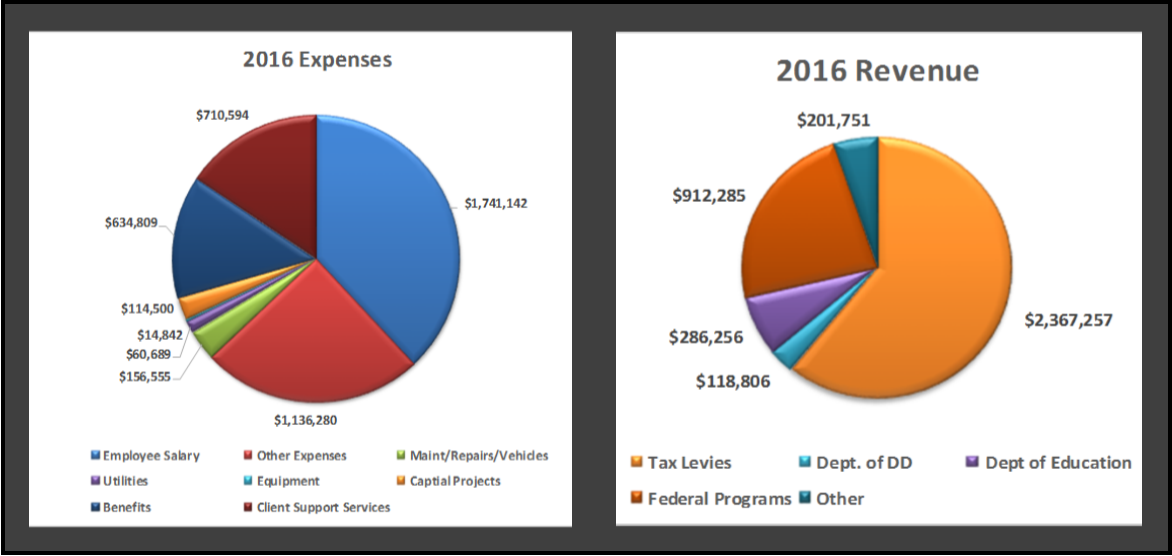 2015
2012 Expenses
2012 Levy Dollars at Work
Lori Moore, Business Director
Fayette/Highland Co. Board of DD
1330 Robinson Rd. SE
Washington C.H., OH 43160
Ph: 740-335-7453, ext. 203
Fax: 740-335-2185
lmoore@fayettedd.com