Work Requests
Please click HERE to fill out an online work request.
Make sure "EZmaint" is selected in the drop-down menu at the top right of the Public School Works site, choose the site where the work request is needed, then click SUBMIT. Next, you will need to follow the directions in the picture below and once again click "SUBMIT".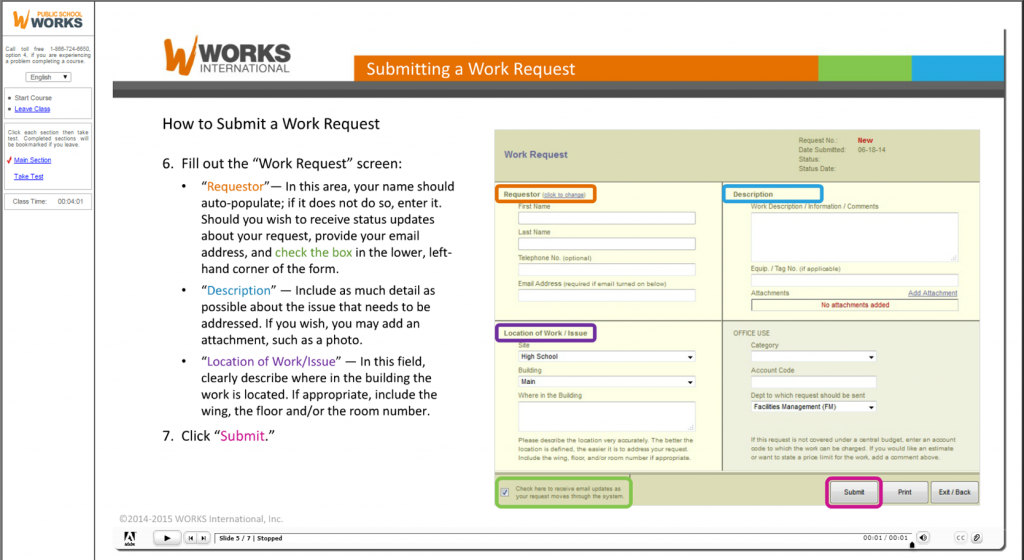 Thank you in advance for notifying the Operations Dept. with issues in the buildings and/or transportation.