Deb Buccilla Receives the Ron Kozlowski Advocacy Award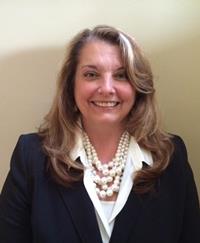 Advocacy and Protective Services Inc. (APSI) created the Ron Kozlowski Advocacy Award in 2010, to honor the former APSI Director's lifetime of advocacy efforts on behalf of individuals with developmental disabilities.
This award is given annually to a person or entity outside of APSI who has demonstrated a lifetime achievement in advocacy for individuals with developmental disabilities, and who has a long-term connection with advocacy efforts within the service system. FCBDD would like to congratulate Superintendent, Deb Buccilla for receiving this award.
APSI is a private, non-profit agency dedicated to protecting the rights of Ohioans with developmental disabilities. The agency advocates for people by helping to make their desires and needs known — especially when they cannot speak for themselves, or if they have no other advocate. APSI provides an array of guardianship and protective services to individuals, age 18 or older. The agency provides these protective services as a contract agency of DODD and serves around 3,800 adults.
Audio-Described Touch Tours
Ohio Craft Museum
The Ohio Craft Museum will offer an audio-described touch tour of the "Best of 2017" exhibition. The tour will take place Saturday, June 17th at 2 pm. Space is limited for this free program; please RSVP by calling the museum at (614) 486-4402 or email info@ohiocraft.org. Click HERE for more information and the Ohio Craft Museum website.
Welcome!
You have reached the Fayette County Board of DD website. It is truly exciting to share with you the wonderful programs and services we offer. Contact us if you have any questions, or if you are interested in receiving services from us.
Our Mission
We offer quality programs and coordinate available services so that people we serve may realize their dreams and actively contribute to their community.
Congratulations
FCBDD would like to congratulate Harry Wright and Jean Doughty for receiving the 2017 Martha Wagner and Dr. Robert Heiny Community Service Awards. For more information about how you can advocate for people with disabilities and to volunteer your time and talents in any of the programs or services offered, please call 740-335-7453.
Stable Accounts
To sign up and register, please click HERE.
The Fayette County Board of DD has been around since 1967. We began in the basement of a local church, serving eight children with disabilities. Today, we assist hundreds of children, adults, and families with their education, vocational training, habilitation, transportation, and service coordination needs.